Denver Light Painting Photographer, Dan Chick
"Playing with you is a different sort of taboo, you take the whole environment and put an original twist on it all."
Keep in Touch with Email
If you like my work please join my email list. I won't send more than one a week but realistically you'll see about one per month. I'll post shows and some of the newest art highlights.
By Dan on November 11, 2018 3:21 PM
A big thanks to Jannis Sid at LightPaintingBlog.com for choosing me as the artist of the month for November. Click the image for a 20 min interview that gets into a bit of my history, influences, and techniques!
By Dan on June 22, 2018 4:14 PM
Fractal Filters photography prisms - yes, you want them.
Every picture in this post was created in the camera in single exposure. I was used to shooting long exposure light paintings but then this new tool came around. As a student of optics, these pieces of photography glass changed how I shoot. I don't use them on everything I do, but when I use them things sure do get exciting!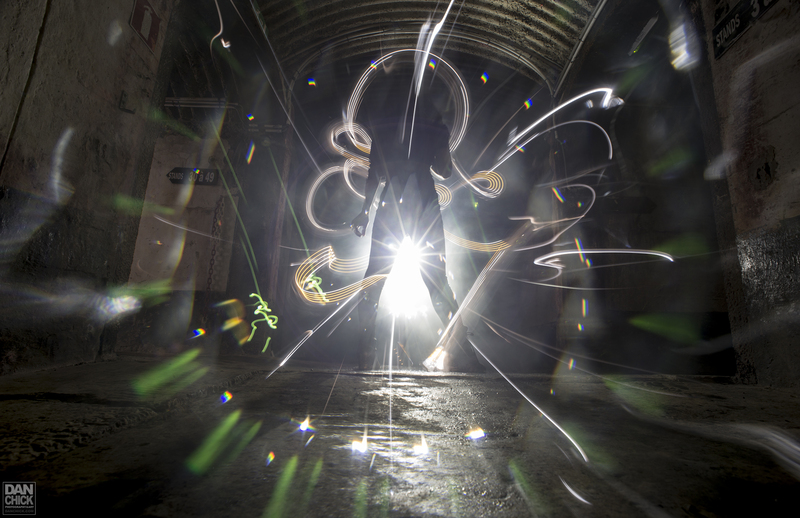 Lit by Diliz, kinetic prism by me. Model: Nancy Nguyen
I saw a shot Eric Pare did with Kim Henry where he used his iridescent vinyl tool, but it had this funky element of ordered chaos to it! I hounded him a bit for informaiton and then he told me where he'd gotten it from.
Continue Reading