Denver Light Painting Photographer, Dan Chick
"Playing with you is a different sort of taboo, you take the whole environment and put an original twist on it all."
Keep in Touch with Email
If you like my work please join my email list. I won't send more than one a week but realistically you'll see about one per month. I'll post shows and some of the newest art highlights.
By Dan on April 25, 2017 8:30 AM
Recently I had a chance to to Rome for the LPWA meetup. I had a great time meeting other light painters from around the world and I got to give a presentation called Available Light about using infrared and full-spectrum photography in light painting. I recorded the video on my infrared camera and Nancy recorded it on her phone as well. I put the two together and have shared the resulting video on Vimeo.
Just prior to the Rome trip I took inspiration from a discussion on the Camera Rotation group on Facebook and made a slight modification to the device that Juls Boo had posted. I put together a video for that one as well to show how to put it together and how it works.
Check them both out over on my tutorials page!
By Dan on January 18, 2017 12:29 PM
I took a break but I'm back in the game. Part of my return was fueled by finally getting my hands on my Fractal Filters order. Sometimes post-Kickstarter an order gets lost in the cracks and that was the case with mine. To their credit, they were amazingly responsive on the order I placed since then for a friend.
Prism, infrared, on-white, on-location-on-white. New people to shoot, new people to shoot with. It's time to keep that camera going again.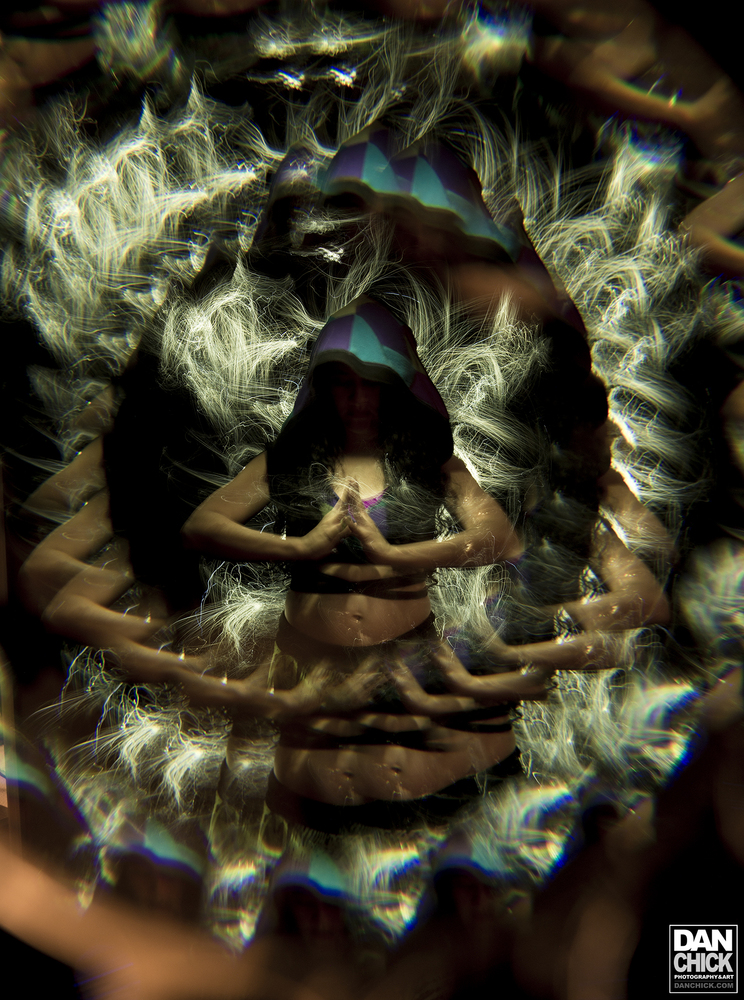 This particular shot is Michelle, through Fractal Filters with Light Painting Brushes black fiber as a light tool.
I also have some exciting news and that news might be the subject of my next blog post!