Tag: photography
By Dan on January 18, 2017 12:29 PM
I took a break but I'm back in the game. Part of my return was fueled by finally getting my hands on my Fractal Filters order. Sometimes post-Kickstarter an order gets lost in the cracks and that was the case with mine. To their credit, they were amazingly responsive on the order I placed since then for a friend.
Prism, infrared, on-white, on-location-on-white. New people to shoot, new people to shoot with. It's time to keep that camera going again.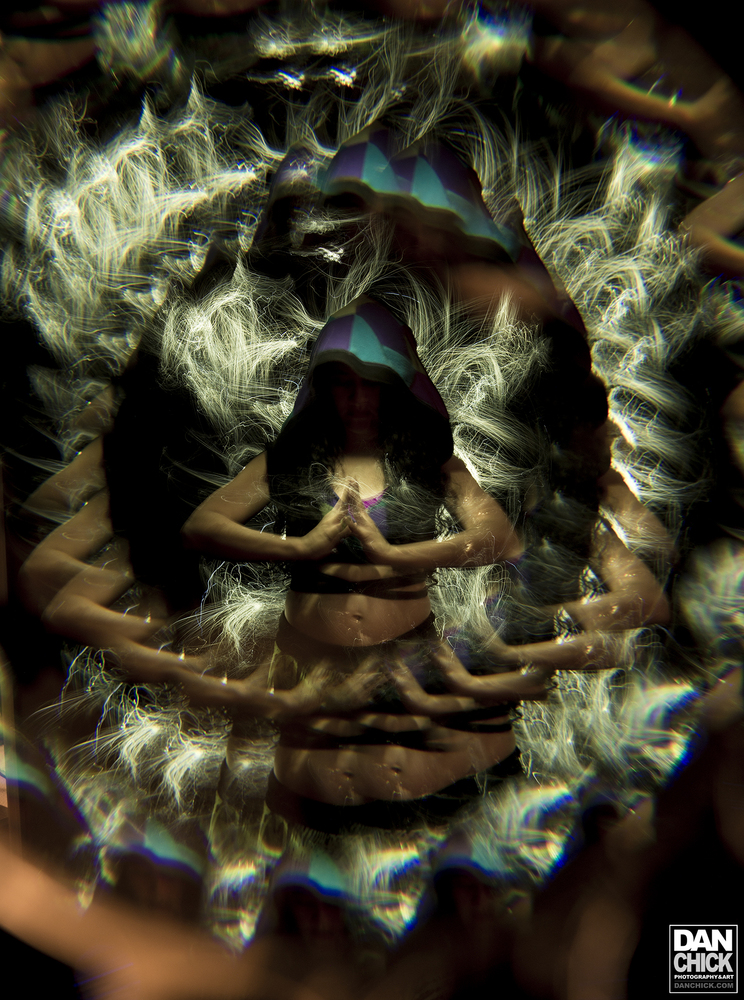 This particular shot is Michelle, through Fractal Filters with Light Painting Brushes black fiber as a light tool.
I also have some exciting news and that news might be the subject of my next blog post!
By Dan on July 02, 2015 10:42 PM
A couple days ago I got a chance to shoot an old friend, Carre Callaway, when she was in town with her band, Queen Kwong. I got some conventional shots and I tried to mix in some 'found light' light painting. And by that I mean using whatever lights were at the venue with whatever angles I could get without being disruptive to the show. Three bands, three new galleries. Check out Montoneros, The Savage Blush, and Queen Kwong!
By Dan on December 18, 2014 2:56 PM
By Dan on December 03, 2014 10:38 AM
Last night I shot with Kenzie and we created some beautiful abstract pieces. Check out the light painting gallery for ten shots but enjoy these three to get you started...
By Dan on November 19, 2014 10:14 AM
Theresa and I assumed Dia de los Muertos style for Halloween this year. After walking around Boulder for a bit we decided we needed to immortalize the look in the studio. Theresa did her own makeup, Cassandra did mine. We did the photo ourselves with nobody else helping.
This shot was done in four separate lighting moments within a single exposure. Theresa and I were not exposed within the image together simultaneously, each of us were lit independently by the other.
By Dan on June 12, 2014 9:40 AM
By Dan on May 30, 2014 10:33 AM
I had the privilege last night of shooting with an amazing artist, Adriana Michima! After cycling through about two hours of various styles this was how we wrapped the night up!
By Dan on May 29, 2014 9:10 AM
I have been feeling really creative lately and have even done a few shoots after a long long break. This shot is from last night and it links to the new gallery I created on here to showcase my light painting work. I'll post more later on some of the techniques I'm using :) With the exception of some color-balancing in post these are all done entirely in-camera in a single exposure!
By Dan on April 18, 2013 11:27 AM
By Dan on April 12, 2013 12:50 PM