Tag: tutorials
Showing 1 - 2 of 2

By Dan on April 25, 2017 8:30 AM
Recently I had a chance to to Rome for the LPWA meetup. I had a great time meeting other light painters from around the world and I got to give a presentation called Available Light about using infrared and full-spectrum photography in light painting. I recorded the video on my infrared camera and Nancy recorded it on her phone as well. I put the two together and have shared the resulting video on Vimeo.
Just prior to the Rome trip I took inspiration from a discussion on the Camera Rotation group on Facebook and made a slight modification to the device that Juls Boo had posted. I put together a video for that one as well to show how to put it together and how it works.
Check them both out over on my tutorials page!
By Dan on January 15, 2016 2:28 PM
I just posted a new tutorial on how to create light painting images with white backgrounds. Lots of sample pics, two different techniques, tips for making colored backgrounds or backgrounds with specific stencil patterns too. Check it out here!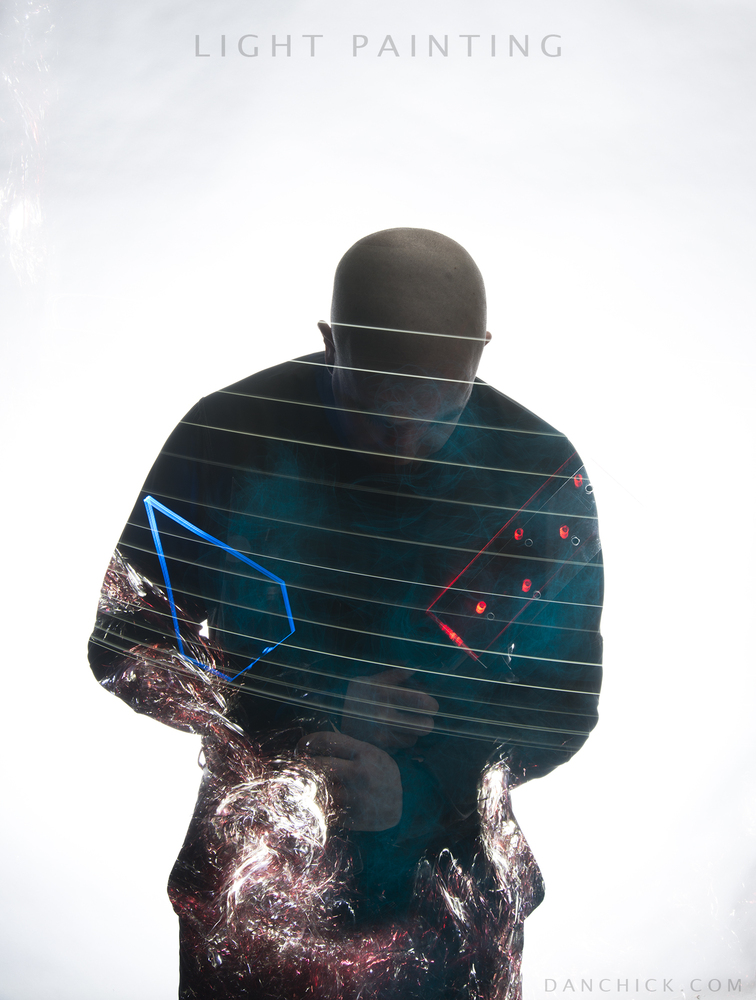 Showing 1 - 2 of 2